VFIC and VBA Education Foundation Helping to Get Students "Real World Ready"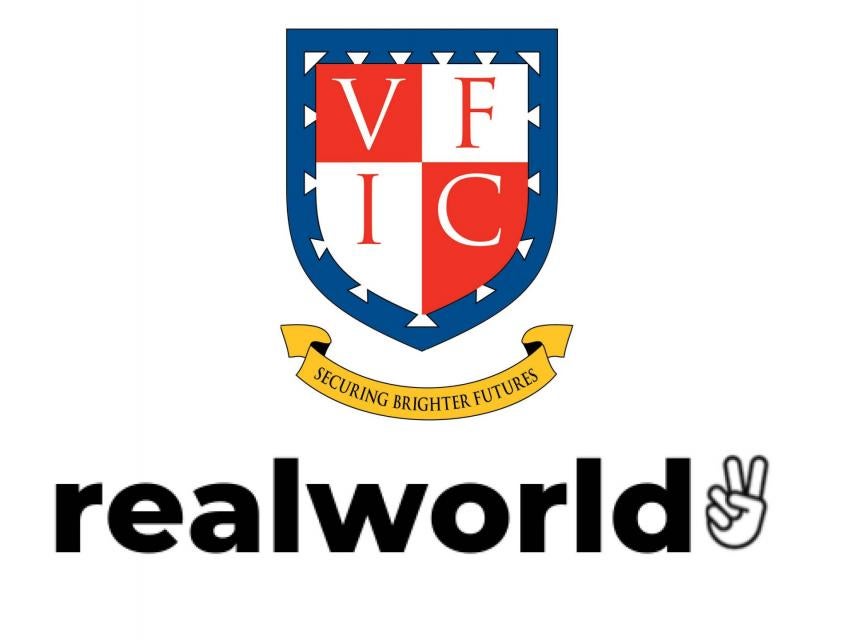 Thanks to the support of the Virginia Bankers Association Education Foundation (VBA) and banks across Virginia, the Virginia Foundation for Independent Colleges (VFIC) is able to provide its fifteen member colleges and universities a two-year partnership with Realworld starting in the fall of 2020. Realworld is an online platform that helps students and recent graduates transition into life after school. From paying off student loans to saving for retirement, Realworld's online modules provide students with critical knowledge and skills to thrive in life post-graduation.
As the GPS for adulthood, Realworld is leveling the playing field and democratizing knowledge by breaking down difficult to understand concepts into terms that are digestible and relevant to students. Realworld provides a comprehensive introduction to some of the more complicated "real world" decisions and experiences and covers everything from personal finance and health care to signing a lease and filing income taxes.
Matt Shank, president of the VFIC stated, "We are honored to partner with Realworld, the Virginia Bankers Association Education Foundation, and our committed trustees to offer this much needed program to all of the VFIC institutions. Our students receive world-class academic preparation and Realworld will supplement this education with a head start to post-graduation life."
"The entire Virginia banking industry shares a passion for financial education and we are excited about the opportunity to make a difference for these students as they prepare for adulthood," said VBA President & CEO Bruce Whitehurst. "We also share the belief that the more we can help young people prepare for the 'real world', the better. Our hope is that with the banking industry's support, all 30,000 of the VFIC students will enroll and gain confidence in real world responsibilities like starting a new job, living on their own, budgeting, health care choices, filing taxes, managing debt and student loans, and completing employer paperwork."
Founded with the mission of paying forward lessons learned from personal experience, Realworld is fostering a national dialogue and movement to ease the transition into life after school. The VFIC and the VBA are committed to supporting students during this important life transition and are excited to join other top schools across the nation in offering this program. For more information about Realworld, visit www.realworldplaybook.com.
###
About the Virginia Bankers Association
The Virginia Bankers Association represents banks of all sizes and charters and has served as the unified voice for Virginia's $615 billion banking industry and its 42 thousand employees since 1893. To learn more about the VBA, click here.
About the Virginia Foundation for Independent Colleges
The Virginia Foundation for Independent Colleges, founded in 1952, is a nonprofit with the mission to advance the distinctive values and strengths of our fifteen independent Virginia member colleges and universities. We do this by securing financial support, increasing visibility, facilitating innovative and collaborative programs, and supporting initiatives which ensure that this personalized educational experience remains an affordable choice for tomorrow's citizen-leaders. Our schools include; Bridgewater College, Emory & Henry College, Hampden-Sydney College, Hollins University, Mary Baldwin University, Marymount University, Randolph College, Randolph-Macon College, Roanoke College, Shenandoah University, Sweet Briar College, University of Lynchburg, University of Richmond, Virginia Wesleyan University, and Washington and Lee University. For additional information on the VFIC, visit www.vfic.org.