VBA Elects New Officers
Congratulations to the 2022-2023 Chairman and Chairman-Elect
The Virginia Bankers Association elected new officers for its 2022-2023 board of directors during their 129th Annual Convention yesterday.
The VBA is honored to have the following individuals serve as officers of its board of directors:
Chairman: Christopher W. Bergstrom, President & CEO, John Marshall Bank, Reston
Chairman-Elect: Litz H. Van Dyke, CEO, Carter Bank & Trust, Martinsville
Immediate Past Chairman: Leton L. Harding, Jr., Chairman, President & CEO, Powell Valley National Bank, Jonesville
Additionally, the following bankers were elected to the VBA Board of Directors:
James R. Black, President & CEO | Touchstone Bank, Prince George
David P. Boyle, President & CEO | Burke & Herbert Bank, Alexandria
Victor K. Branch, SVP & President, Greater Richmond Region | Bank of America, Richmond
John J. Brough, CEO | Chain Bridge Bank, NA, McLean
John R. Caldwell, President & CEO | The Farmers Bank of Appomattox, Appomattox
Thomas F. Cherry, President & CEO | C&F Bank, Toano
Steven A. DeLuca, VP, Head of State & Local Government Affairs | Capital One, Richmond
Aubrey H. Hall, III, President & CEO | First National Bank, Altavista
Scott C. Harvard, CEO & Director | First Bank, Virginia, Winchester
G. Lyn Hayth, III, President & CEO | Bank of Botetourt, Troutville
Brandon C. Lorey, President & CEO | Bank of Clarke County, Berryville
Thomas L. Ransom, Regional President, Virginia Region | Truist Bank, Richmond
Sherri Sackett, EVP & COO | Select Bank, Lynchburg
Brad E. Schwartz, SEVP & Chief Operating Officer | TowneBank, Suffolk
Robert F. Shuford, Jr., Chairman, President & CEO | Old Point Financial Corporation, Hampton
Maria P. Tedesco, President & COO | Atlantic Union Bank, Richmond
Joseph J. Thomas, President & CEO | Freedom Bank of Virginia, Fairfax
Janet N. Tope, Greater VA Region Bank Director/SVP | Wells Fargo, Richmond
Robert C. Wood, Jr., SVP, Market President | United Bank, Charlottesville
Chairman Chris Bergstrom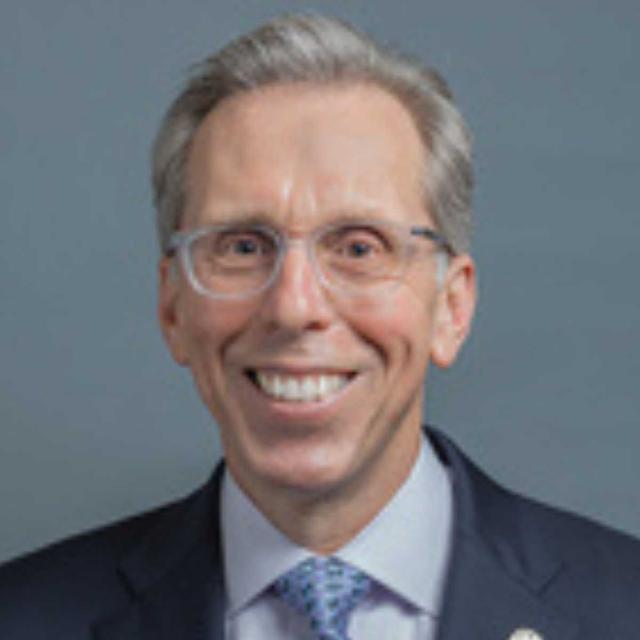 Chris Bergstrom is the president and CEO of John Marshall Bank, headquartered in Reston, Virginia with eight full-service branches in Northern Virginia.
Chris has 40 years of experience in banking, previously holding a variety of executive positions during his 19 years with Cardinal Financial and Cardinal Bank, most recently as president and CEO before United Bank's acquisition of Cardinal Bank in April 2017. Bergstrom was United Bank's president before joining John Marshall Bank in 2018.
Chris has a B.A. in Business Administration from James Madison University and an M.S. in Finance from Virginia Commonwealth University.
Chairman-Elect Litz Van Dyke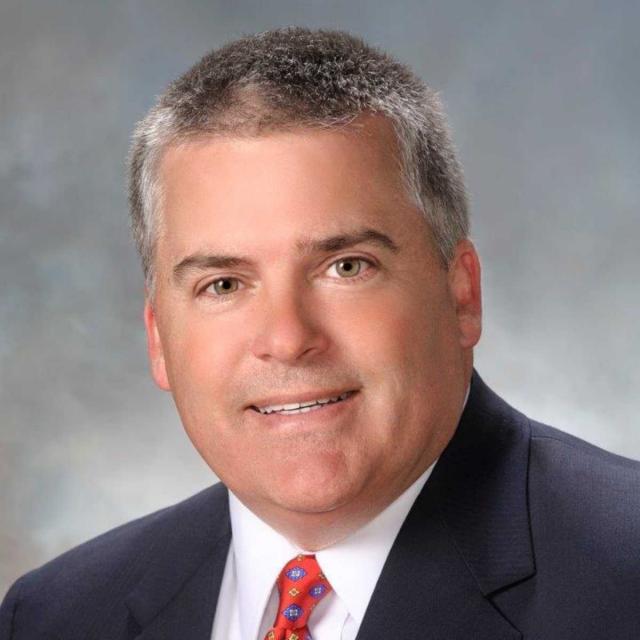 Litz Van Dyke is the CEO of Carter Bank & Trust, headquartered in Martinsville, Virginia with 68 full-service branches in Virginia and North Carolina.
Litz has over 30 years of experience in banking and has served as CEO at Carter Bank & Trust since 2017. Prior to joining Carter Bank & Trust as EVP in 2016, Litz held a variety of executive positions in the financial industry such as serving as a practice manager at CCG Catalyst Group, COO of StellarOne Corporation, EVP and COO for Virginia Financial Group, and president and CEO of First National Bank.
Litz has a B.A. in economics from Hampden Sydney College.
As chairman-elect, he is slated to become VBA Chairman in June 2023.
###
About the Virginia Bankers Association
The Virginia Bankers Association represents banks of all sizes and charters and has served as the unified voice for Virginia's $881 billion banking industry and its 45 thousand employees since 1893. To learn more about the VBA, click here.