Thirty-Two Virginia Banks Join Teach Children to Save Campaign
April 12 Marked Annual Teach Children to Save Day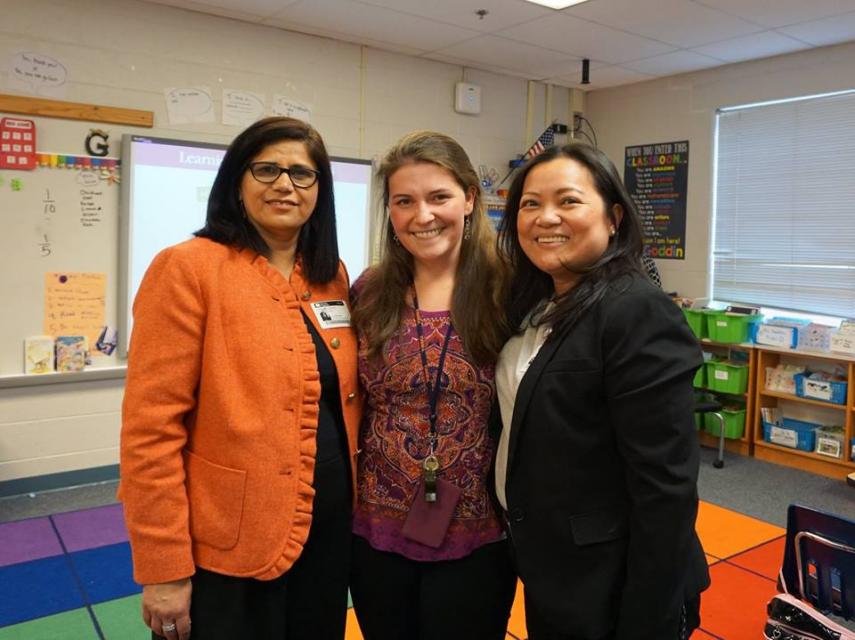 Banks across Virginia partnered with schools in their communities to celebrate Teach Children to Save Day with savings education on April 12, 2019. More than 12,000 Virginia students explored basic money management ideas through this program, including the difference between needs and wants, learn how to identify expenses, trade-offs and ways to cut spending. Established by the American Bankers Association Foundation in 1997 and supported by the Virginia Bankers Association (VBA) since its inception, Teach Children to Save and the other financial education initiatives have helped reached 10.5 million young people through the commitment of more than 260,000 banker volunteers.
"Familiarizing students with financial education fundamentals at an early age puts them on a path to becoming smart money-managing adults," said Bruce Whitehurst, VBA president and CEO. "Teach Children to Save is a great opportunity for us to share our passion for financial education and improve our local community."
Throughout the month of April, Virginia banks have also been celebrating Financial Literacy Month with a social media share campaign. Each week, the VBA and Virginia banks have been sharing a series of financial tips for all ages.
The following Virginia banks participated in this year's Teach Children to Save program:
BB&T Corporation
Bank of Botetourt
Bank of Fincastle
Blue Ridge Bank
Burke & Herbert Bank
Carter Bank & Trust
Chain Bridge Bank
Chesapeake Bank
City National Bank
Essex Bank
First Bank & Trust Co.
First Bank, Virginia
First National Bank
Fulton Bank
Oak View National Bank
Old Dominion National Bank
Powell Valley National Bank
Premier Financial Bancorp, Inc.
Shore United Bank
Sonabank
Summit Community Bank
TD Bank
The Bank of Marion
The Bank of Southside Virginia
The Farmers Bank of Appomattox
TowneBank
Union Bank & Trust
United Bank
Village Bank
Virginia Commonwealth Bank
Virginia Partners Bank
Wells Fargo
You can view pictures of this year's Teach Children to Save program here. The VBA provides financial education initiatives and resources that help bankers make their communities better. The VBA's signature initiatives, the VBA Bank Day Scholarship Program, Teach Children to Save, Get Smart About Credit, Lights, Camera, Save!, Virginia Reads One Book and Safe Banking for Seniors bring bankers and students of all ages together to enhance financial education.
###
About the Virginia Bankers Association
The Virginia Bankers Association represents banks of all sizes and charters and has served as the unified voice for Virginia's $615 billion banking industry and its 42 thousand employees since 1893. To learn more about the VBA and the VBA Education Foundation click here.