Ready in Richmond
Legislative Update - December 2021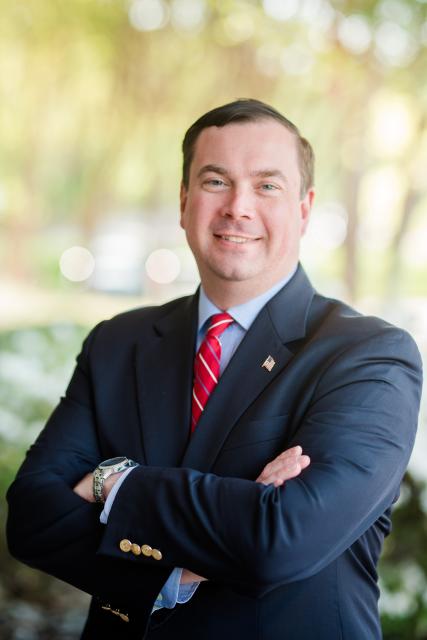 After two years of Democratic control of Virginia state government, the November 2nd election ushered in a new term of Republican leadership. Sweeping the statewide office positions, Governor-Elect Glenn Youngkin, Lieutenant Governor-Elect Winsome Sears and Attorney General-Elect Jason Miyares take office on January 15th. With a net gain of seven seats, Republicans will narrowly control the House of Delegates with a 52-48 majority. While the incoming Governor will have one side of the Capitol in his party's control, the Virginia Senate remains a closely divided 21-19 Democratic majority. With new faces and changes in leadership and a return to split political control of the legislature, the dynamic at the Capitol will surely shift.
Governor-Elect Youngkin, a former co-CEO of private equity firm Carlyle Group and a political neophyte, brings a wealth of business executive experience to the Executive Mansion, but remains a mostly blank slate when it comes to indications on his approach to governing. Securing his party's nomination in a crowded field of candidates, Youngkin's campaign through his election day victory leaned heavily into his personal narrative -kitchen table issues such as parental involvement in education that resonated with rural and suburban voters -and bringing a new voice to state government. His "Day One Game Plan" policy agenda encompassed broad promises on cutting taxes and regulations, historic spending on education and law enforcement, and greater government transparency and accountability. Now off the campaign trail, the Governor-Elect's transition is focused on the many personnel decisions that will shape his approach over the next four years. Having largely self-financed his campaign and eschewed the legacy Virginia political class on his way to office, Youngkin will certainly interject fresh perspectives in both his policy and personnel choices and approaches as he builds his incoming Administration.
While Youngkin will use his power of appointments and executive action to alter and tailor the policies of the Commonwealth away from several of the paths trod by the two previous Democratic governors in areas like COVID mandates, the General Assembly will continue to seek to exert their prerogative and influence on many issues. Naturally, with Republicans now poised to take the majority in the House, that chamber will be the most willing and likely partner to advance the nascent Governor's agenda. In preparations for the change in partisan control, House Republicans have selected Delegate Todd Gilbert, the current House Minority Leader from Shenandoah County, as the next Speaker of the House. Rounding out the House Republican leadership team are incoming Majority Leader Terry Kilgore from Scott County, Caucus Chair Kathy Byron of Bedford County, and Majority Whip Jay Leftwich of Chesapeake. With only a two vote margin, Republicans will have to stay united or work across the aisle to advance key legislative priorities.
At the other end of the Capitol, the Virginia Senate is poised to be the buzzkill to Republican legislative hegemony. Despite the mere one vote deficit, the composition of many of the Senate committees – primarily those that deal with the most substantive and potentially controversial subjects – are populated with more Democratic senators than proportional for the narrow overall division. So Democrats can bottle up Republican priorities in stacked committees in order to thwart the Governor-Elect's agenda from making its way to his desk. When key Republican initiatives do make it to the Senate floor, with incoming Republican Lt. Governor Sears able to break tie votes, it will only take one Democratic defection to join with all nineteen Republican senators to advance the bill. Expect extraordinary efforts from the Youngkin Administration – including the Governor personally – and GOP legislators to pick off any potential Democratic senator who might be willing to side with them on a specific policy. Likewise, there will be immense pressure from Democratic leadership to remain united and keep a firewall from Youngkin successes.
As the Governor-Elect builds out his Administration and he and legislators develop their policy proposals, the VBA will remain actively involved in those conversations. No matter how the dynamic plays out in Richmond – division or bipartisanship – our industry is ready to be a proactive participant in supporting sound policymaking for banking in Virginia.