Management Development Program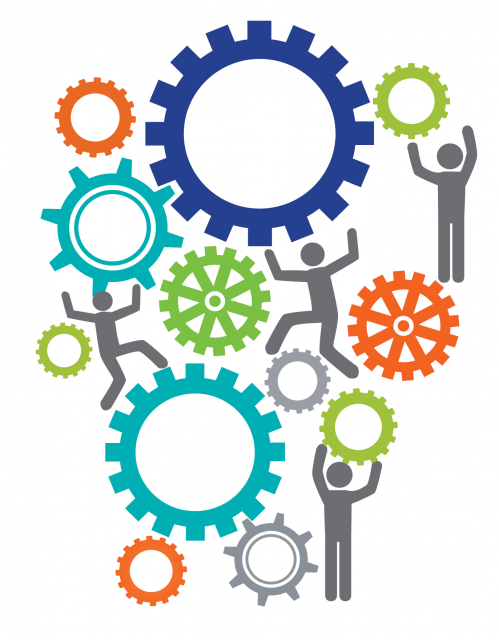 The 2020-2021 VBA Management Development Program is a five-month, comprehensive training designed for newer employees who have developed a passion for banking, want to enhance their knowledge of the business of banking, and who are motivated to excel in their career and reach their full potential.
The VBA Management Development Program sessions will provide information to make your employees better bankers, to ensure that they move beyond the transaction and truly understand the industry in which they work, to instill the notion that strategy and goals are imperative to drive the bank forward, and to empower them to present themselves as leaders as they move forward in their career.
The facilitators for this program are some of the very best from inside and outside the banking industry. In addition to their other impressive credentials, Andy Davies and Bruce Whitehurst are graduates of the Virginia Bankers School of Bank Management and Vicki Kraai is a former bank CEO and an instructor at several banking schools across the country. Kathy Greenier worked with the VBA on our current strategic plan and have interacted with bank CEOs and bank employees from institutions of all sizes. Hunter Tyler has worked with clients across the country on brand strategy, media approaches, digital acquisition and teaches marketing and leadership courses for a variety of state bank associations and universities. We chose these professionals specifically because they understand the banking industry and they are experts in the development of outstanding bank employees.
We are very excited to bring an in-depth program to bankers at the beginning of their career in this great industry.
Session Information
Orientation | September 3, 2020
Session One | September 17, 2020: Introduction to Banking and Understanding Bank Financials and Profitability
Session Two | October 14, 2020: Leadership & Management
Session Two Workshop | October 21, 2020
Session Three | November 17-18, 2020: Banking Lines of Business and Bank Management
Session Four | December 15, 2020: The Modern Bank Marketing Department: Brand, Digital, Data, and Experience
Session Five & Graduation | January 12-13, 2021: Introduction to Strategic Planning & Dealing with Change in the Workplace & Staying Abreast of Issues Affecting Your Bank & the Banking Industry
View the 2020 Management Development Program Brochure
Participation Criteria
You must be:
A new hire or up to five years of banking experience or equivalent financial industry experience
Nominated by a member of the bank's senior management team
A current member of the Virginia Bankers Association through the bank's membership
Tuition
Tuition for the Management Development Program is $1,975 per attendee. Tuition covers all five sessions, materials, instructor fees, continental breakfast, lunch and refreshments. Tuition does not cover overnight accommodations, if applicable, or dinners. Your registration is a full-tuition commitment. Information for on overnight accommodations will be sent directly to enrolled students.
Apply With Confidence
You can apply for the Management Development Program with confidence. We are making arrangements for a safe and quality experience, whether in-person, virtual or a hybrid approach. We will be in frequent communication with you around the circumstances and decisions on the program format
View the 2020 Management Development Program Brochure
Applicants must submit a completed application by August 13, 2020. Click here to apply.