Executive Leadership Institute (Virtual)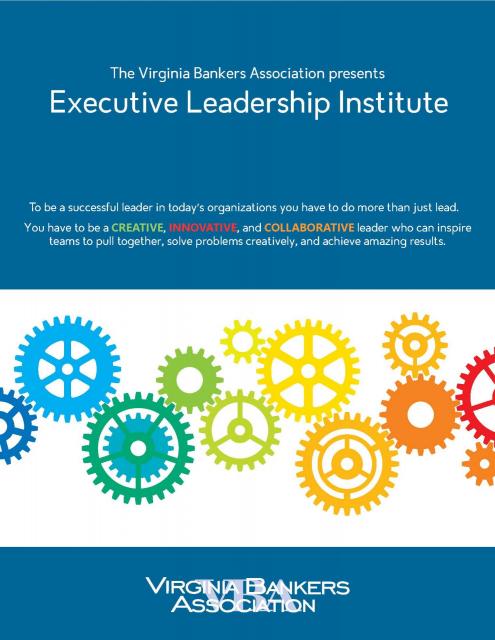 While we are embracing 2021's likely reality and are transforming this upcoming year's program to be totally virtual via Zoom, ELI will remain an all-in experience that allows you to fully immerse in the learning experience and form even stronger connections with other executive leaders than we have a reputation for already. We are encouraged by our own recent experiences with other virtual VBA programs and the research that indicates that with high engagement, virtual video and social sessions can be even more personal, relational and have better outcomes. To ensure a successful virtual experience, we are melding interactive social and technology platforms that are user-friendly and familiar to many of you, including an orientation session that ensures your comfort with the methodologies we will use. Participants will engage in relevant pre-work, readings, podcasts and videos, hands-on experiential activities, small group activities and discussions, and polls and simulations – all designed to ensure significant engagement throughout the 5-month course. NEW in 2021 – each participant will have a scheduled 30-minute individual virtual coaching session with one of the instructors to reinforce the leadership learnings of the course.
The full program brochure and application will be available in the coming weeks. In the meantime, please click here to complete an interest form so you can be first on the list to receive those materials and other information on the program. Please contact Courtney Fleming for more information or with questions.
Session Information
2021 Executive Leadership Institute Brochure
Orientation | January 6, 2021
Session One | January 20-22, 2021: Recognize Your and Others' Leadership Strengths
Session Two | February 17-19, 2021: Innovation, Strategy, and Success In Times of Change
Session Three | March 17-19, 2021: Leading Teams, Causing Results Through Others
Session Four | April 14-16, 2021: Effective Communications For Important Outcomes
Session Five | May 12-14, 2021: Putting It All To Work
Speakers
Karen E. Conrad is the President and owner of Karen Conrad and Associates, LLC and serves as an executive coach and leadership and sales management consultant to banks, healthcare organizations, and law firms, the Federal Executive Institute in Charlottesville, Virginia, among other organizations. Karen also teaches for the Federal Executive Institute. Karen is a former Senior Vice President with Wachovia, now Wells Fargo, where she designed and delivered enterprise-wide leadership and management development programs, sales and sales management programs, organizational development interventions, and served as an executive coach in the Executive Leadership Institute at UNC Chapel Hill.
Nancy K. Eberhardt is an Executive Gazelles-certified Coach and strategic communications consultant for entrepreneurs, corporations, nonprofits and B-Corps. She is author of Uncommon Candor, A Leader's Guide to Straight Talk and blogs for Forbes.com. A former regional bank president, Nancy led several successful mergers and $1 billion in customer relationships. She taught Business Communications and Ethics in the Jack Welch Institute's Executive MBA program, and has been a board member of a community bank, a social venture corporation, the only national park for the performing arts, and a baseball stadium authority.
Participation Criteria
You must:
have a minimum of 6 years of banking or equivalent experience
be a high-potential upper level officer of the bank
be nominated by your CEO
be a current member of the Virginia Bankers Association through you institution.
Completion of the Virginia Bankers School of Bank Management or an equivalent banking school is preferred, but not required.
Tuition
The tuition amount of $3,500 covers all five sessions, materials, all required reading, and instructor fees. Your registration is a full-tuition commitment.