2020 Virtual Women in Banking Conference Recap
December 3, 2020

On December 3rd, more than 65 bankers and industry partners joined us virtually for the Women in Banking Conference. This conference was designed for all women involved in the financial industry who would like to participate in engaging and thought provoking sessions on finding success in the industry. Attendees also had the opportunity to join a power lunch mix and mingle before the start of the event and a virtual wine tasting, Wine and Unwind, with Valley Road Vineyard after the event.
"Coming together with other women and to recognize that we can make a difference in the workplace and especially even during these uncertain times. You never know who you will meet to be a witness too. Thanks to Ms. Beatrice Berry for bringing out the beauty in all of us." – 2020 Conference Attendee
2020 Sessions & Speakers
Try, Try Again
Laurie Stewart, President & CEO | Sound Community Bank and ABA Chair 2019-2020
Laurie will share her journey as an accidental banker in this thoughtful session that describes how to achieve your goals, one try at a time. You will hear about Laurie's career to the C-suite as well as learn some tools that may guide your journey. Come laugh with Laurie and take away some practical ideas.
Thriving as a Woman in Business in the Post-COVID era​
Lauren Kirkley, Chief Operating Officer | Harland Clarke
This year has taught us so many valuable lessons, both professionally and personally, yet in the midst of the chaos and blur of each day – we sometimes fail to realize how much we have grown! Join Lauren as she shares her top insights and learnings from 2020, which we can all relate to – and how they can be keys for unlocking business success and personal fulfillment in 2021 and beyond.
Slay Like a Mother
Katherine Wintsch, Author & CEO | The Mom Complex
Through the use of powerful research, captivating stories and heart-wrenching videos, Katherine shares tangible tools for slaying your self-doubt and unleashing your best self. During this session, Katherine will discuss:
How dragons of self-doubt are born
How to say no to others and yes to yourself
How to quiet the negative voice in your head
How to struggle without suffering
Purpose: Giving to Ourselves What We Give to Others​
Bertice Berry, Ph.D.
In this presentation, sociologist and best-selling author, Bertice Berry, PhD. will define and outline ways for living a more purpose-filled life at home and at work. Using her unique blend of storytelling, humor and the presentation of research findings, Berry will inspire us to move from bouncing back to building and planning our own future and legacy. "The thing about smart women," Berry says, "is that they will move heaven and earth to make sure everyone else is okay. But the gift of this pandemic, is that it has kept us still long enough to see that we deserve to do it for ourselves." You will laugh and may even cry, but you will most certainly leave with a renewed sense of purpose and an even greater desire to continue to connect with yourself and with other like-minded women.
Thank You to the 2020 Sponsors!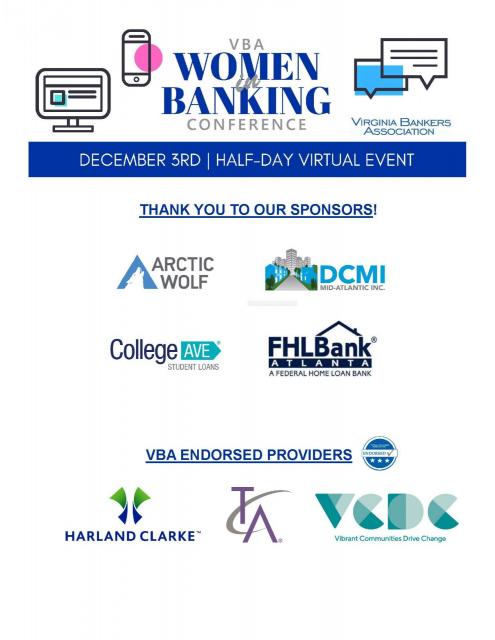 Clip from Katherine Wintsch's Book, Slay Like a Mother
Each of our attendees received a copy of Katherine Wintsch's book, Slay Like a Mother.
Pictures from the 2020 Conference