VBA/ABA Washington Summit
You opportunity to meet with Congress and the regulatory agencies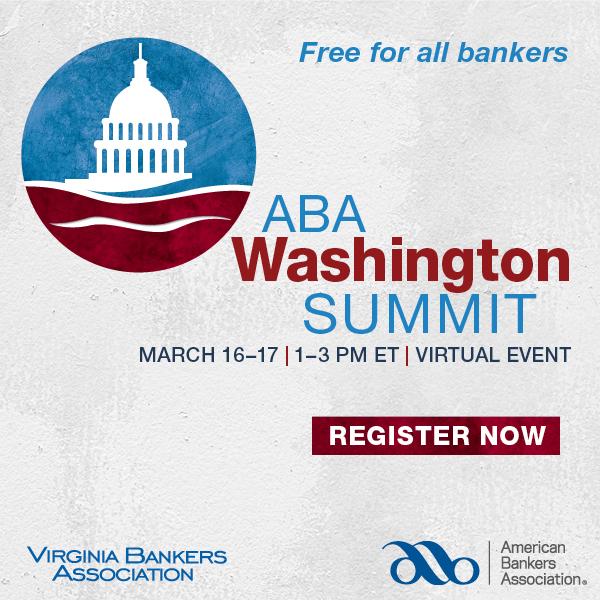 Save the date for the 2020 Summit, March 23-25.
More information will be released as it becomes available.
2019 Summit Recap
On April 1-3, more than 1,300 bankers from across the US, including more than 60 from Virginia, gathered for the VBA/ABA Washington Summit. Virginia bankers had productive meetings and visits with Senators Mark Warner and Tim Kaine, as well as Congressmen Ben Cline, Morgan Griffith, Denver Riggleman, Bobby Scott and Jennifer Wexton. We also met with representatives from Congressmen Rob Wittman, Donald McEachin, and Abigail Spanberger's offices. Thank you to Jeff Haley, American National Bank & Trust Co., Jamie Johnson, Farmers Bank, and Chip Register, The Fauquier Bank, who led the charge on our industry discussions and informed the legislators on topics such as BSA/AML reform and data security.
Please check out Twitter and Instagram (@vabankers) for pictures and updates from the event!
View pictures from the 2019 Summit here.