Bank Directors' Symposium – Virtual
Co-sponsored by the Virginia Association of Community Banks

The Directors' Symposium, co-sponsored by the Virginia Association of Community Banks, provides bank board members with current data, thought-provoking industry trends and networking opportunities with other directors and regulators. The program is designed to benefit both new directors and seasoned veterans on the Board.
The 2021 program will be offered in a virtual format with half days of sessions on April 27 and April 28.
Registration Fees
VBA and VACB Members: $275
Non-members: $375
2021 Agenda
April 27, 2021
9:00-9:05 a.m. : Welcome
9:05 – 9:55 a.m.: 2021 Economic Outlook: Vaccines, Stimulus and Recovery
Craig Dismuke, Vining Sparks
In this presentation, we will look back at the historic economic collapse of 2020, discuss where the economy is in its recovery, and look forward to the challenges ahead. Bolstered by additional fiscal stimulus and rapid vaccine development, the outlook is very strong for some sectors, perhaps too strong in some cases as evidenced by rising inflation expectations. Other sectors, however, are likely to continue to struggle amid lingering uncertainty and changed consumer habits.
10:05 – 10:55 a.m.: Ten Best Practices in CEO and Executive Succession Planning
Alan Kaplan, Kaplan Partners
This session will highlight ten key elements of successful succession planning, focusing on the alignment of human capital strategy with the bank's business strategy. The program will emphasize the critical elements involved in CEO succession, high potential talent development, timelines for CEO and senior executive succession planning, and the skills and leadership traits required of future bank leaders. Key takeaways will include a deeper understanding of how to plan for CEO and executive succession, who is responsible, and how to develop the bank's up-and-coming leaders.
11:10 a.m. – 12:00 p.m. The Power of Gender Diversity in the C-Suite and Board Room
Jennifer Docherty & Terrie Spiro, Bank on Women, Inc. / WIN
We are at an inflection point in the banking industry, especially among community banks. Changing customer and talent pool demographics, along with rapidly changing technology, present a need to innovate and an opportunity to capitalize. The data supports that an inclusive organization improves innovation and appealing to women provides a unique competitive advantage. According to the Peterson Institute ROE improves five percent when women in top management increase from less than 10% to over 15%. The ability to innovate improves 83% when employees believe their organization is committed to inclusion. And finally, profitability improves 15% when women in corporate leadership go from 0 to at the very least 30%.
12:00 p.m.: Adjourn
April 28, 2021
9:00 – 9:05 a.m.: Welcome
9:05 – 9:55 a.m.: Political Update
Dr. Bob Holsworth, Decide Smart
Dr. Holsworth will share his thoughts and commentary on the state of politics both at the state and national levels.
10:05 – 10:55 a.m.: The iGeneration Takes Financial Services by Storm: Are you Ready to Deliver a Massively Customer-Friendly Experience?
Virginia Heyburn, Fiserv
Today's customer is always-on, favoring speed over design for their on-the-go, need-it-now lifestyles. Entrepreneurial Fintech companies are disrupting banks' traditional revenue models by using emerging technologies to solve complex banking problems in massively customer-friendly ways. This session will explore next level banking services that are conversational – offering mutual engagement – and how banks can deliver finely-tailored advice and services instantly.
11:10 – 12:00 p.m.: Bank Director Strategies for 2021: Issues to Keep in Focus
Gary Young, Young & Associates, Inc.
This session is designed to give bank directors information so that decisions are made in the best interest of the bank and shareholders. There will be a heavy focus on shareholder value, and how to make improvements so that the perceived value matches the value of publicly traded banks. This will help in maintaining independence. The role of capital and the definition of capital adequacy will also be discussed. There is a perception that capital needs to remain above 9% or 10% in light of the new Community Bank Leverage Ratio. Thoughts will be presented as to the validity of that perception. Finally, the relationship between risk and capital adequacy will be defined. This will be a fast moving presentation that will provide needed tools for an effective board meeting and direction for your bank.
12:00 p.m. Adjourn
Speakers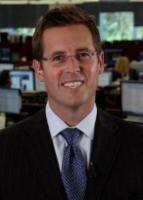 Craig Dismuke with Vining Sparks speaks often at industry conferences on the health of the U.S. economy, expectations for interest rates, and fixed income strategies. He is a frequent guest on CNBC, Fox Business, and Bloomberg TV as well as being quoted often in the financial news. Prior to joining Vining Sparks, Craig was a Managing Director in Institutional Fixed Income at Bear Stearns and Company.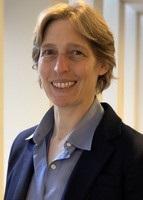 Jennifer Docherty is a managing director and assistant general counsel in the financial services group at Piper Sandler & Co. She has over 20 years of experience as a senior banking and legal advisor, including structuring and executing over $38 billion in capital raising for financial institutions since 2014. Jenn is the co-founder and founding director and chief executive officer of Bank on Women, Inc./WIN (Winning Strategies for Boards and C-suites), a nonprofit organization founded with the mission of increasing the numbers of qualified women on community bank boards in C-Suites of community banks.
Virginia Heyburn is a VP of Strategy at Fiserv. She advises C-Level executives on industry and consumer trends, business drivers and technology strategies that align with a faster pace of consumer and business innovation. Virginia is a frequent mainstage speaker on the future of financial services, technology innovation for real-time customer service excellence, and outpacing expectations of Gen Y and Gen Z customers who view innovation as a brand and trust builder. Virginia is a yoga teacher, passionate traveler and multi-generational mom to 4 children ranging from 25 to 1.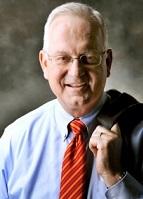 Robert Holsworth, PhD. Dr. Bob Holsworth serves as managing partner for DecideSmart where he is the team lead for higher education and civic engagement projects. Prior to joining the firm, he was the Founding Director of the Center for Public Policy and the L. Douglas Wilder School of Government and Public Affairs at Virginia Commonwealth University. He also served as Dean of the College of Humanities and Sciences – the largest unit of the 31,000-student university. Bob has occupied key positions in a number of major governmental initiatives.
Alan Kaplan is the founder and CEO of Kaplan Partners, a retained executive search and talent advisory firm headquartered in Philadelphia. Alan is a leader in talent management and leadership succession across the financial services, private equity and middle market sectors. He has over thirty years of talent assessment and executive search experience, after an initial career in corporate banking with two leading Philadelphia institutions. He has successfully led numerous CEO/Succession projects, financial officer assignments, as well as C-Level consulting, assessment and executive search assignments.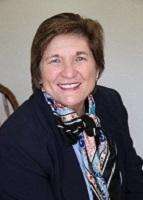 Terrie Spiro is the former President and CEO of Cecil Bancorp, Inc. and Cecil Bank where she led the turna-round of a highly troubled, now 60-year-old community bank in N.E. Maryland. While at the bank led a turna-round team that dramatically reduced the bank's risk profile, addressed the bank's urgent liquidity issues, and successfully oversaw a $30.2 million recapitalization in late 2017. In 2018, Ms. Spiro Co-Founded and was named a Founding Director of Bank on Women, Inc./WIN (Winning Strategies for Boards and C-Suites).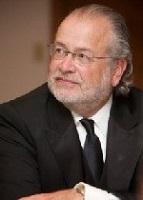 Gary J. Young is founder of Young & Associates, Inc. During over 40 years in consulting and over 50 years in the industry, he has assisted hundreds of financial institutions from coast-to-coast with improving shareholder value and profit, establishing effective strategic plans, management assessments, regulatory concerns, budgeting, asset/liability management, expansion planning, and mergers and acquisitions. Gary is on the board of a community bank, manages a bank investment fund, and is a co-founder of Capital Market Securities, Inc., which assists with mergers and acquisitions.