2022 Virtual Advanced Commercial Lending School
Breaking into Banking 201: Analyzing Repayment Sources
This virtual seminar is a "sequel" to the 101 course and is best taken after completion of that course, though it is not a prerequisite. The 201 course dives deeper into topics covered in basic course: analyzing a borrower's balance sheet, income statement, collateral, and risk ratings.
IMPORTANT NOTE: Pre-work is required for this program. You will need to schedule time with your Chief Lending Officer and/or Chief Credit Officer to complete the pre-work assignment prior to the seminar.
Target Audience: This course is most appropriate for credit analysts, lenders, portfolio managers, and others who need skills in financial statement analysis and writing credit documents.
Agenda & Speaker
AGENDA:
1. Introduction and Overview
Outline of course objectives and topics
Understanding primary and secondary repayment sources
Why banks need accurate loan data to estimate credit losses
2. Balance Sheet Analysis, Part 1: Analyzing Liquidity
Better definitions of assets, liabilities, and equity
Measuring liquidity: beyond formulas and ratios
Quality of current assets
3. Balance Sheet Analysis, Part 1: Analyzing Leverage
The difference between debt and equity
How to measure leverage
Highly leveraged lending
4. Income Statement Analysis, Part 1: Revenues and Profit Margins
Analyzing revenues: growth and drivers
Keys to analyzing gross margin and operating margin
Why Return on Assets (ROA) matters
5. Income Statement Analysis, Part 2: Coverage Ratios
Explanation of fixed charges
EBITDA as a proxy for cash flow
Measuring debt service coverage and fixed charge coverage
6. Collateral Analysis, Part 1: Non-current Assets
Why bankers need a back-up plan
Commercial real estate as collateral
How to evaluate fixed assets
7. Collateral Analysis, Part 2: Trading Assets
Understanding self-liquidating collateral
How to assess the value of inventory
Analyzing a borrower's Accounts Receivable
8. Collateral Analysis, Part 3: Solving the Problems
Understanding Accounts Receivable Aging reports
Borrowing base formulas and certificates
Unsecured and under-secured loans
9. Risk Ratings, Expected Loss, and Provision for Credit Losses
Assessing an obligor's likelihood of repayment
Dual risk ratings and expected loss
Provision for Credit Losses and why it matters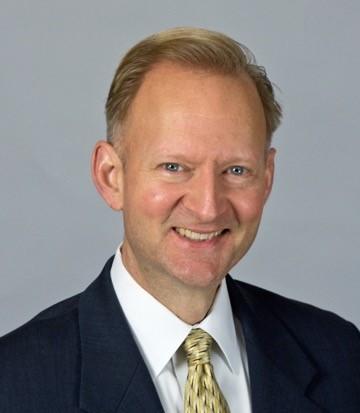 Andy Keusal, Founder and President, Keusal Learning. Andy is passionate about using his teaching gift to help others reach their God-given potential. After earning his B.A. in Psychology from the University of Notre Dame, he spent eighteen years in commercial banking, during which he interviewed, hired, and trained hundreds of new bankers. He also helped build and run one of the nation's premier credit training programs at a large Midwest regional bank. He left his corporate career in 2015 to found Keusal Learning, where he now helps people master the basics of banking. Many of his trainees have moved on to prosperous careers in banking, private equity, and even business ownership. As a husband and father of ten children, Andy devotes much of his time and energy to helping his wife Andrea educate their nine children still living at home. Whether at home or in the workplace, Andy has a knack for making complex things simple, using humor and a comfortable presentation style to communicate with his audience. He is the author of the popular book, "Breaking into Banking: Cracking the Code on Launching a Successful Career in Commercial Banking," and the creator and facilitator of the video course by the same name.
Registration
| Members | Non-Members |
| --- | --- |
| $495 | $1,025 |
VBA EVENT POLICIES
By registering for this event, you are agreeing to the VBA Event Policies.
VBA Event Cancellation Policy
All cancellations will be charged a $25.00 administrative fee. Cancellations received less than 72 business hours before the program will be charged a $75.00 administrative fee plus any additional fees associated with the training. Substitutions are allowed prior to the beginning of course.
Special Needs
Please share any specific needs that should be considered as we plan for the conference (i.e. hearing impaired, sight impaired, etc). Please contact Gail Queen with any details.