VBA Banker Day
Your opportunity to meet with your delegates and senators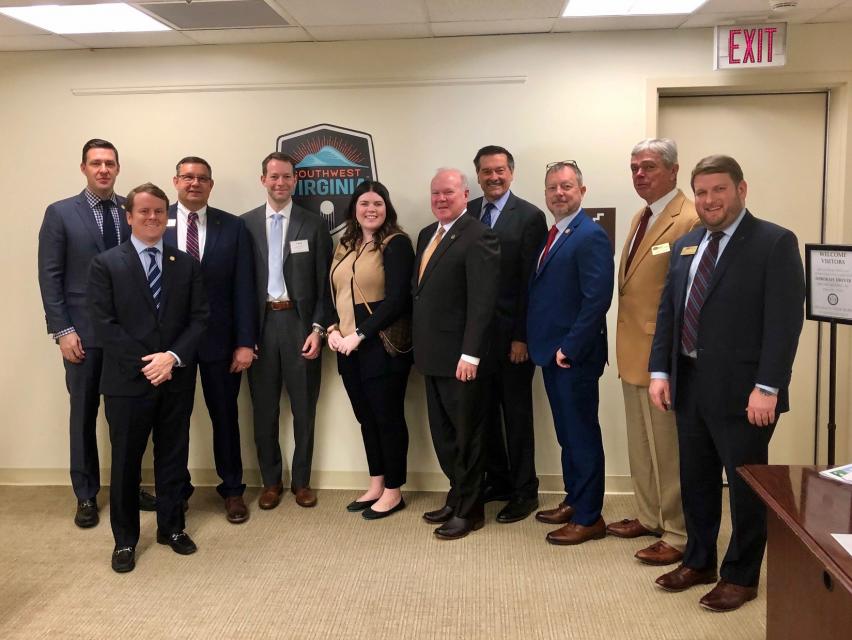 On Thursday, January 9, 2020, the Virginia Bankers Association invites you to join bankers from across the Commonwealth in filling the halls of the General Assembly to advocate on behalf of our industry before your elected state representatives. We will again be holding VBA Banker Day and the 2020 Financial Forecast* on the same day.
*Please note that the Financial Forecast will take place over lunch and requires a separate registration.
We are returning to our traditional Banker Day format this year. Over breakfast at the Hilton, we will have a formal program and issue briefings from the VBA. After breakfast, bankers will visit legislators at the Pocahontas Building (the temporary office location of the General Assembly). With many new legislators in the 2020 Virginia General Assembly, this is a critical opportunity to meet your local legislators and let your voice be heard! You will have the opportunity to share success stories and concerns with your state legislators.
Attention EBL Members: Join Us for the Pre-Banker Day Reception on January 8th
Thirst & Fifth (inside the Hilton Richmond Downtown)
501 East Broad Street
Richmond, VA
Please join us for a Pre-Banker Day reception to network with your fellow EBL members in a relaxed social environment and learn more about what to expect on Banker Day from previous attendees. Drinks will be on your own. Please RSVP for the reception to Monica McDearmon.
Agenda & Speakers
Please save the date for a pre-Banker Day phone briefing on January 7, 2020 at 10 am. The purpose of this call is to brief you in advance of Banker Day on the issues of importance to the banking industry and on the legislation that the VBA is moving forward in the 2020 General Assembly session. More information on this call will be sent out closer to the date.
More information to be announced soon!
Registration Fees
$35 per person to attend VBA Banker Day
Register online here.
Click here for the PDF registration form.
SPECIAL NEEDS & AMERICANS WITH DISABILITIES NOTICE
If you have special needs that may affect your participation in this event, please contact Cindy Beazley to discuss accommodations.
INCLEMENT WEATHER
In case of inclement weather, please check the VBA Event Hotline for updates on the status of VBA events.
Hotline Number (804) 819-4739
Hotel Information
Hilton Richmond Downtown
501 E Broad St, Richmond, VA 23219
Phone: (804) 344-4300
We have reserved a block of rooms for Wednesday night, January 8, at the Hilton Richmond Downtown which is a 0.5 mile walk to the Pocahontas Building – where Banker Day legislative visits will take place. Rooms are $165.00 per night. Click here to make your reservation. This rate expires on December 20, 2019.
Planning Your Visits
A representative from your bank is responsible for setting meetings with the local legislators you would like to meet with during Banker Day. You can find out the names of your state legislators to help determine who to schedule your visits with here. We recommend reaching out to your legislators at their district offices or via email prior to the end of the year to request a meeting. Please note that newly elected officials' information will be updated in the coming weeks and the VBA will share that information when it becomes available.